Modular Homes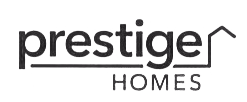 EXCLUSIVE PARTNERSHIP WITH CANADIAN-BUILT PRESTIGE HOMES
Our newest endeavor is offering modular homes through a partnership with Prestige Homes.
Prestige Homes has been building modular homes in the Atlantic-Canada region since 1973. With their streamlined process they can offer a design and construction process that is unparalleled by any other. They ensure each home exceeds building code requirements to offer the soundest product possible. As one example, every home built by Prestige Homes comes with a heat recovery ducted ventilation (HRV) system as a standard.
To learn more about Prestige Homes, click here.
EFFICIENCY & SPEED
Many clients decide to purchase a modular home because it is a much faster route when compared to the time it takes to build stick-built home. Modular homes are built indoors, under a controlled environment, so there are never any setbacks due to weather conditions. Your home can be built on their production line at the same time groundwork is underway at the site which saves weeks of time, getting you moved in quicker. The entire process can be complete in just a few months.
CUSTOMIZABLE HOMES
If you are not sure of where to get started, Prestige Homes offers a wide array of floor plans to get you started. All the floor plans can be adapted to meet your personal needs, or better yet, we can help you design your own plan from scratch! Their homes are never "cookie-cutter" and come in all styles and sizes including cottages, ranches, split-entries, cape cods, two-stories and multi-unit buildings. They offer thousands of options for finishes and colors, so your home will not be like any other. We chose to work with Prestige Homes as their standards fall in line with ours. No detail is left unnoticed. And just like Maine Construction Group, Prestige Homes is focused locally, only selling their homes to Atlantic-Canada and Maine.
RELIABLE & AFFORDABLE
Modular home construction is more predictable than traditional home construction. Construction schedules are set and followed. Modular homes are usually finished on time and on budget. Also, many customers see as much as 20% savings over a comparable traditionally constructed home. Combining reliability and affordability has made modular homes one of our fastest growing markets. We invite you to come take a tour of our model home to see the Prestige Homes quality for yourself!
CENTRAL MAINE SERVICE AREA
We build Prestige homes in the greater Bangor area, including the towns of Brewer, Hampden, Holden, Orono, Old Town, and more. Contact us to see if you are in our service area.