Visit Us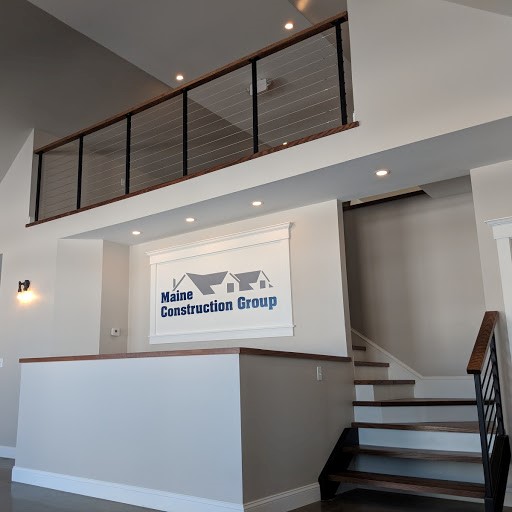 Visit us and get inspired.
SEE OUR SHOWROOM
Our showroom has samples of products used in both our traditional projects as well as the Prestige modular home line. We have windows, trim, shingles, siding, countertop finishes, cabinets and flooring options for you to look at and choose from. We are knowledgeable about the most up to date practices in our industry. We specialize in energy efficient and green construction. We are friendly, knowledgeable, and passionate about construction. Stop in and visit us to explore the possibilities and get started on your dream project!
PRESTIGE MODEL HOME
Maine Construction Group is proud to exclusively carry Prestige modular homes. We have a model Prestige home at our office for customers to tour. Come check out what is possible in modular home design. Be inspired to design and build your own modular home. Modular homes have come a long way, and are customizable for each client. Walking through a modular home can help clients visualize whether it is a good fit. Our helpful staff can guide you through all the design and construction possibilities.
DESIGN CENTER
Visit our design center and meet owner Ryan Francis. He can discuss potential design ideas you might have. He is an experienced construction problem solver, and can help you determine if a project is possible. He can also figure out how to get it done in the most economical and efficient way. Whether you want a remodel, addition, or new home, we can discuss the best options for you using the most current technology, materials, and designs. Get started with our team today!
GET INSPIRED
Often when customers visit our showroom, they are inspired by the materials, models, and design center. Seeing and touching the products can really open the door to new ideas and exciting plans. Most people who visit our showroom get motivated to start that project or build that new home that they have always wanted. Our positive outlook and ability to meet the customers needs sets us apart from other builders. Come in and get inspired.
Address
Maine Construction Group
107 Main Road
Holden, ME 04429
Call Us
Phone: 207-573-4571
Cell: 207-949-6272
Fax: 207-862-6273
Hours
Mon: 9:00 AM-5:00 PM
Tue: 9:00 AM-5:00 PM
Wed: 9:00 AM-5:00 PM
Thu: 9:00 AM-5:00 PM
Fri: 9:00 AM-5:00 PM
Sat: By Appt
Sun: By Appt